For Apple and it hardwares, weird rumors never stop coming in, and the company is probably used to it by now. Whether most of them are hoaxes or not is always a matter of time — time enough to see how the actual products look like when the are unveiled. According to Taiwanese site Digitimes, Apple inc may be planning a Phablet — s 5.8 inch iPhone in 2018 or sooner!
But just how plausible is the rumors? Could Apple really have a 5.8 inch phablet in the pipelines?
If the rumors are legit, it will signal a big change to future iPhone screens. While the news may go down well with those who loved the big screens of the iPhone 6s plus, it's plausible to expect some dissatisfaction from Apple fans who preferred the smaller screens of the iPhone 5s. The iPhone 5s features a 4-inch screen while the 6s features Apple's largest iPhone screen ever at 5.5 inches. According to supply chain analysts at Digitimes, Apple could launch the iPhone with a 5.8-inch display next year or the year after. However, its advisable to take the rumors with cautious optimism, as quite a lot of Apple, specifically iphone related rumors are mostly false. Personally, I think the rumor is absurd and just mere speculations.
Most Apple tech writers like to second guess Apple. Everybody wants to get ahead of the Apple flow, but most unfortunately sometimes end up getting ahead of themselves. Apple inc is traditionally not the talking type, so when news from the tech giant seems to be coming in at a slower pace — for some writers, there is only one reasonable thing to do — speculate! Dozens of rumors, reports, and patent filings that hint at Apple's next possible move keep popping up Every day. Though some are legit, but many are not only totally bogus, the are just plain unbelievable. Surprisingly, major online blogs and websites have been the culprit most times too. Recently, these are some implausible rumours we have parsed;
Future iPhones Could Have Hidden FaceTime Camera— AppleInsider
Anyone who fillows news from cupertino would probably be acquainted with AppleInsider news blog. Apple insider claims on its website to have been reporting apple news since 1997. Quite frankly its true, but that didn't stop them from concluding that apple would be putting its front-facing FaceTime camera inside a speaker port on the front of the iPhone's display. And yes, the exact words they used was " hidden inside" and this was apparently due to an apple patent with sketches. But let's be logical, wouldn't this degrade the quality of our so treasured selfies?
iPhone 7 Could Feature A Wraparound Screen — IBtimes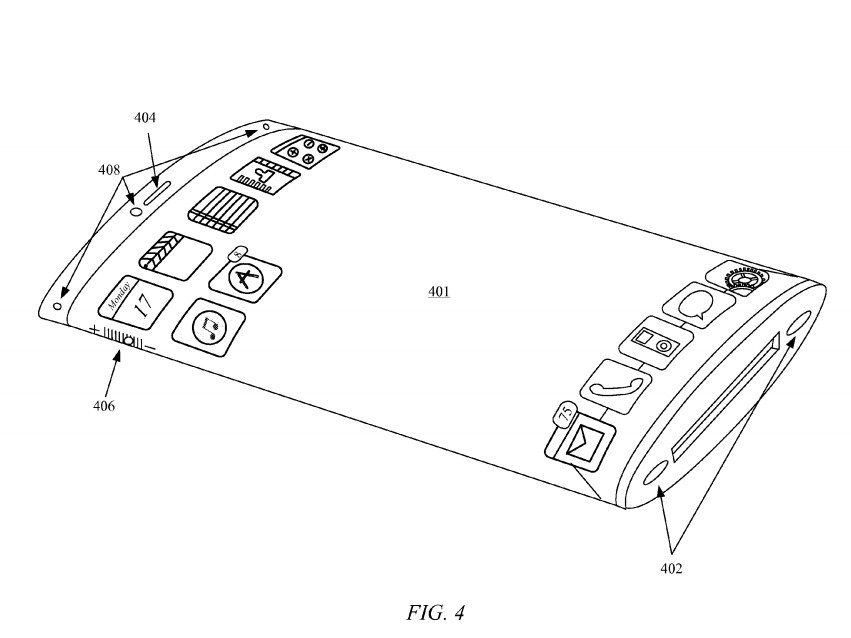 Apple inc said during the release of the iPhone 6s and 6s plus that the were the slimmest of its iphones ever. Nonetheless, apple has hinted pre-release that the iPhone 7 will beat this record. Perhaps unaware of this IBtimes reported that the iPhone 7 will feature a wraparound around screen which will significantly increase the iPhone's thickness thereby negating Apple's ultimate goal of slimmer iphones.
Come On, Will You Go Without Sharing This?