Ever heard of Apple Inc.? Your answer would probably be yes. But it is one thing hearing of a firm and another knowing about its working dynamics. There are a lot of things Apple Inc are not good at, but the are obviously good at one thing: building ridiculously pricey piece of gadgets that actually works. At the event of the announcement of the all legendary Iphone 6s, Apple chipped in a little something extra – unveiling of a brand new Apple TV. The new release was nothing short of awesome, stunned is definitely not the word to describe my mental state when I viewed the review videos for this piece of gadget, for now I will go with excited. However I wasn't excited because Apple decided to throw in another ridiculously pricey gadget to their 'dump list' of pricey gadgets. Hell no, far from that, who does that these days anyway? Unless of course you just a hit a 'well undeserved jackpot' that should probably be used to fund UNICEF.


Image credit: nimblebit.com
Apart from the fact that the new apple TV will stream digital content from a variety of sources, with Siri and universal search support, what got me excited is the gaming experience the new apple tv promises. Some analyst have said that the new apple TV may give the Xbox one and PS4 a hard run for consumers dollar bills, skeptical as I may be, I seem to get the direction the are thinking from. The Xbox one and PS4 cost much higher than the apple TV, this is definitely not surprising considering the hardwares that comes packed with the duo. However, there is another bend to the game, the new Apple TV does carry a significant punch to cause some damages to the Xbox and PS4. While the Xbox One starts at $349 and the PS4 sells for $399 the new Apple TV might just save you about $230. Considering the price of new trending games, the cost of getting your Xbox one and PS4 going monthly might quite frankly be an overkill in comparison to the Apple TV. Pricing for the new apple TV starts at $149 for the 32GB version, which is still ridiculously more expensive than previous Apple TV models. Even so, the Apple TV might make more sense for gamers (or budget constrained consumers) who are reluctant on spending more money for a dedicated console that they're not going to use at full capacity. The device runs an iOS-based tvOS complete with App Store content. In addition to being able to play the casual games you might find in the App Store, proud owners (go get one man!) of the new Apple TV will be able to hook up with more graphic-intensive titles created for iOS devices. Sadly, you probably may not be able to play those games you are anxiously waiting to hit Xbox One or PS4 this year. If it is any consolation, iOS device games are getting more bad ass these days, really bad ass, so if you aren't really looking for a futuristic kind of gaming experience, the new Apple TV should trill you for quite some ages.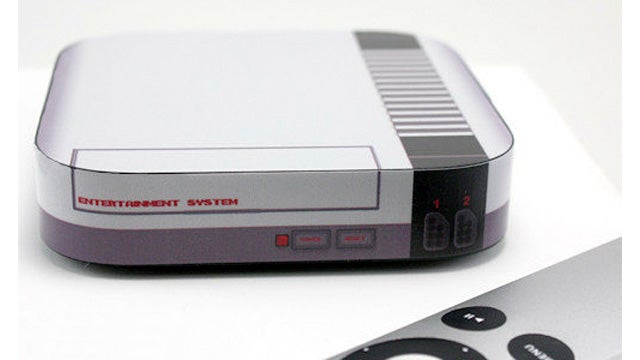 Image credit: gizmodo.com
Can the APPLE TV really give established gaming console brands a nightmare?
Well, like I said earlier, am a little skeptical about this very prospect. Considering the different variables that are likely to come into play, from the good old brand loyalty factor to the miserable pricing issues, I quite frankly don't see the apple TV flying the 'WINNERS' flag anytime soon. Xbox one and PS4 may be one hell of pricey gadgets but the definitely also one hell of badass gaming consoles. The first time I got my hands on a PS4 gaming console, I had such a trilling experience that I hated other gaming consoles for not being like it. My experience with the Xbox one gaming console (though very brief) was also definitely a thing of a bragging right. In all fairness to all parties involved, the New Apple TV might give other less established brands a 'wake up call' but its definitely going to need more than ios based device games to successfully crash the elite gaming console party.
Come On, Will You Go Without Sharing This?