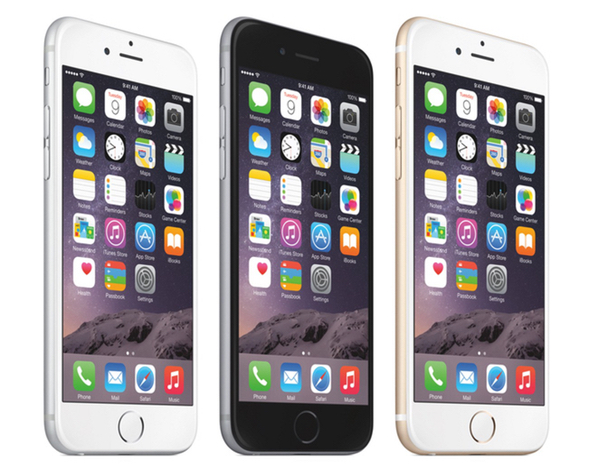 Every netizen likes to second guess Apple or may i say just about every Apple fan that access access to the internet. Every Apple suddenly becomes an "Apple insider" with classified insider information. Like I earlier stated in the first part of this article on: What we know so far about the iPhone 7, most of these information or speculations are from the "not so sane" clique of rumor peddlers. Weirdly enough, the rumors about the iPhone 7 started even before the launch of this year's iPhone 6s and 6s plus. Some have made extremely wild speculations that are definitely not worth a second look alongside others who have totally plausible claims. In continuation of the first part of our iPhone 7 rumors series, we bring to our readers four more highly possible speculation with evidence of "the possibility".

1. Apart from the specs of thier products, the only major difference between chip makers: Qualcomm and Intel, is that the later is quite new to the mobile processor market. To remedy this, Intel is pushing hard, quite frankly too hard to get the attention of mobile phone markers. The idea is to get into the mobile processor market and Apple inc might be just the right partner for such aspirations. Indications emerged that Apple may ditch Qualcomm for Intel's chip in its next iPhone release. Currently, The iPhone 6s and 6s plus are fitted with Qualcomm's LTE modem chips – the MDM9625M. According to Qualcomm, the chipset uses a 20-nanometer process technology which results in lower power consumption and a smaller overall package. However, Apple reportedly has a deal with Intel to fit the 2016 iPhone 7 with the 7360 LTE modem chips by Intel. Intel reportedly has over 1000 workers on tge Apple project, probably to meet a time limit. This virtually screams one simple rumor – "the iPhone 7 is coming with Intel chips", so don't be surprised if your next iPhone comes with Intel's legendary "Intel inside" signature phrase.
2. Apple are so good at patenting stuffs that never get used that one would think its the secret behind their 13 million iPhone 6s and 6s plus sales in just 72 hours! . Apple have probably filed more patents than the number of weapons the US have lost to Terrorist ( for record sake, the US have lost more weapons to terrorist that we can count). The latest of them perhaps, is Apple's patent for a flexible iPhone that got lots of tech analyst wannabes speculating that the iPhone 7 is going to be "surprisingly flexible". However, if you are looking forward to an iPhone 7 you can bend or twist, you certainly have to get your self another dream. Before the release of this year's iPhone, I confidently predicted in my iPhone 6s pre-release verdict article that 2015's iPhone is coming with a 7000 series Aluminum body casing. Apple is definitely not going for a stronger metal alloy, the company will most certainly stick with 7000 series Aluminium. After the embarasing "Bendgate" saga, apple will also not go for a weaker metal alloy either.
3. At a 32 GB storage capacity, even the smallest Samsung Galaxy S6 phones offer twice as much storage as Apple's cheapest iphone, yet still retails at lower price. In this era, Apple won't a chance against it rivals in terms of phone storage capacity. Apple is likely to ditch production of 16GB iPhone models for 32 GB , 64 GB and 128GB models. Therefore, the likelihood of an iPhone 7 without a cheaper 16GB model is highly plausible.
4. We too far away from September 2016 launch date for the iPhone 7 to know exactly what it will look like. however, after analysis of popular speculations we've come up with few things about how next year's flagship might appear. Firstly, expect a 4.7-inch phone (called the iPhone 7), and a 5.5-inch model (the iPhone 7 Plus). Considering the success of larger iPhones, the likelihood of 4 inch model (that would probably be called iPhone 7 mini) is quite low but not totally out of the table. An anonymous source in Apple's supply chain recently claimed that the company isn't currently planning to make another 4-inch iPhone.

Also, I strongly refute claims by some analyst that the iPhone 7 is going to feature a wraparound screen, this is highly unlikely. Analyst base their speculation on Apple's Patent for a wraparound screen. A wraparound screen will make the iPhone 7 significantly thicker and eventually defeat Apple's drive towards slimmer IPhones.
Come On, Will You Go Without Sharing This?