2015 has come and is almost getting to an end, but most technological gadgets that have found a fruitful tenth to pitch it stand will surely outlast the year.Every gadget that defines the tech world now started off as a simple drawing on a piece of paper, then a simple gadget that went further to represent the apex of cutting edge design and technology. From cool sleep monitoring gadgets, Adidas smart balls to the obviously jaw-dropingly awesome nanosubs, we bring you some 15 coolest gadgets of 2015.
Sense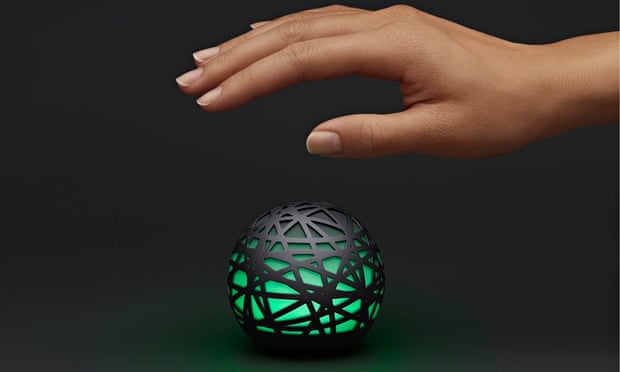 Sense is simple, its useful and most importantly it works. Its job is to keep track of what we spend about a third of our life's doing – sleeping! It doesn't look like something from star wars, neither does it look like a gadget either, but that's exactly how the designers wanted it to be. James Proud, 23, the mind behind the San Francisco startup was quick to admit it too —"It doesn't look like a piece of technology. We wanted to make something people actually want to put on their bedside table." The gadget is like a white sphere the size of a tennis ball covered in a criss-cross pattern. It contains sensors that record sudden noise and measure light, temperature and humidity in the room as well as the levels of particulates like dust and pollen that can affect sleep. Just telling people how they slept doesn't fix poor sleep, says Proud. "They need to understand why they slept that way." Sense also records a sleeper's movement using a special pill-like add-on clip unto your pillow while you sleep. Sense subsequently syncs all collected data to a smartphone app which you can use to know how well you sleep, what disturbed your sleep and at exactly how and when among others. Its one handy device you need to keep a track of your sleep which cost about $129 and that's it.
Adidas Smart ball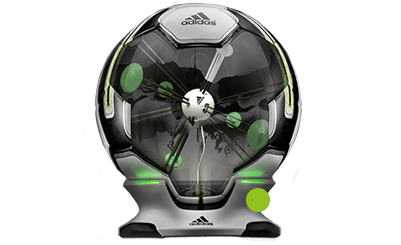 If you noticed of lately, every tom, dick and harry seems to be a die hard football critic, and yeah , also a specialist – "football analyst". Well, Big kudos to Adidas for outsmarting them all. Say hi, to your personal coach, trainer and football ; the Adidas smart ball. While other balls are pretty OK with just being kicked about, Adidas's isn't, it prefers to tell you like the coach it claims to be just how well you suck at kicking it. It comes with motion-sensitive tracker which can tell you exactly how hard you kicked the ball, where it made contact with your foot, the path it took through the air, and the amount of revolutions you managed to send it through. And then, like most gadgets of the slice bread age, it beams all the data to your smartphone for review. However at a price tag of $250 per unit, it's one of those playables you don't want getting kicked over your neighbour's fence, 'cos believe me if it lands on my pouch, there is no going back.
Ariel LED Lamp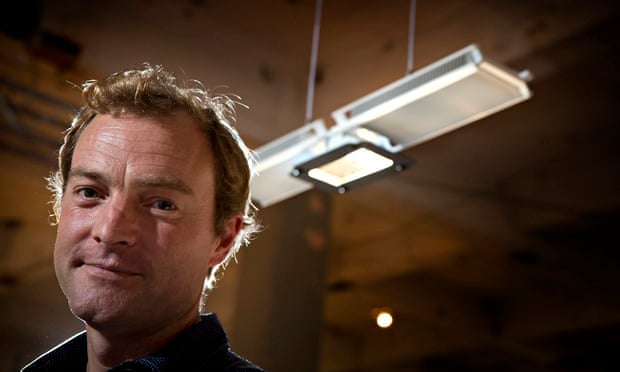 LED lights were supposed to last forever, but unfortunately no LED light manufacturer has such benevolence to spare these days. Honestly, its simply business logic; why build lights that last forever and go bankrupt? Just build those your consumer buys, uses for days and then off to the bin it goes. with that— you get them coming back to buy more in a short time, which means more money. But sometimes it pays to be 'slightly illogical' . Entrepreneur Jake Dyson got a little too illogical and created a LED light that can last for 40 bloody years! The light is Available in two models – as a downlight (for targeted lighting of a kitchen island, or a bank of office desks) and an uplight (for general illumination of a room) – and retails at about $2,130 per unit . According to Dyson, in the four years it took to design it, he learned that to make an LED's performance last as long as possible, it needs to be kept under 60 degrees centigrade. For the Ariel lamp, they got the heat down to 55 degrees, using pipes that draw the heat away from the LED as quickly as it is released. "It's like a big radiator," Dyson explains. "The heat comes off the pipes, is transferred through the fins, and is then dispersed into the air, so you get a continual cycle of heat being removed." With Dyson's LED light in throw, you could pretty much get a Lamp that actually last you a whole lifetime.
Thync is not really your average headset, infact the only reason am calling it one is because it is supposed to be stuck on your head while it does it thing. What does it do? It effectively sends you to cloud nine — calm and energized. Strapping the two adhesive strip pads to a strategic part of your head is all you need to feel energized and strangely relaxed. The gadget emits electric current which are sent across the head through the cranium to the brain. The electric current zaps some strategic part of your brain which inturns stimulates a state of calmness and energized mindset. In a nutshell, its like taking marijuana or smoking pot, only that this time it isn't going to send you nuts!. Its the perfect gadget to start a day with and cost about $300 .
Pocket Qube Satellite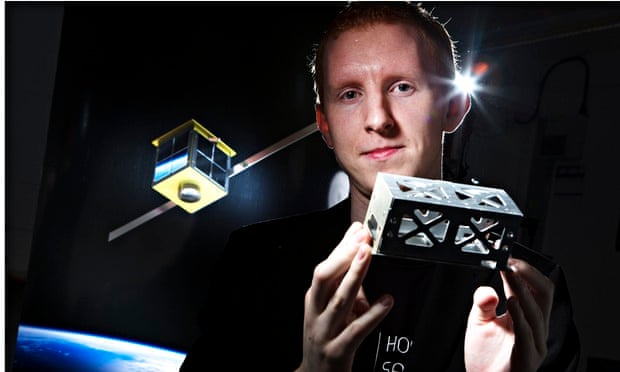 What's cooler than having your own private "eye in the sky" ? Well, apart from shooting down extraterrestrial zombies, the next coolest thing is getting some cameras into the extraterrestrial above – your very own sattelite. Cool right? Twenty five year old enterprenuer Tom Walkinshaw has brought the seemingly reserved privilege of owning a satellite to any seemingly interested dude with a few extra bucks to spare. While government agencies and multinationals spend millions to float a satellite on space, Walkinshaw's satellite cost just $20,000 to launch. "We want to remove as many barriers as we can for people who want to build satellites," says Walkinshaw. The entrepreneurs currently has an agreement with a rocket company to allow its satellites hitch a ride to space. Feeling nerdy? Well get your own private satellite.
Find out more — More on 15 Coolest Gadgets of 2015 (2)
Come On, Will You Go Without Sharing This?