2015 has come and is almost getting to an end, but most technological gadgets that have found a fruitful tenth to pitch it stand will surely outlast the year.Every gadget that defines the tech world now started off as a simple drawing on a piece of paper, then a simple gadget that went further to represent the apex of cutting edge design and technology. From cool sleep monitoring gadgets, Adidas smart balls to the obviously jaw-dropingly priced quadrofoil watercraft , we bring you some coolest gadgets of 2015 we've been able to dig out
Google Cardboard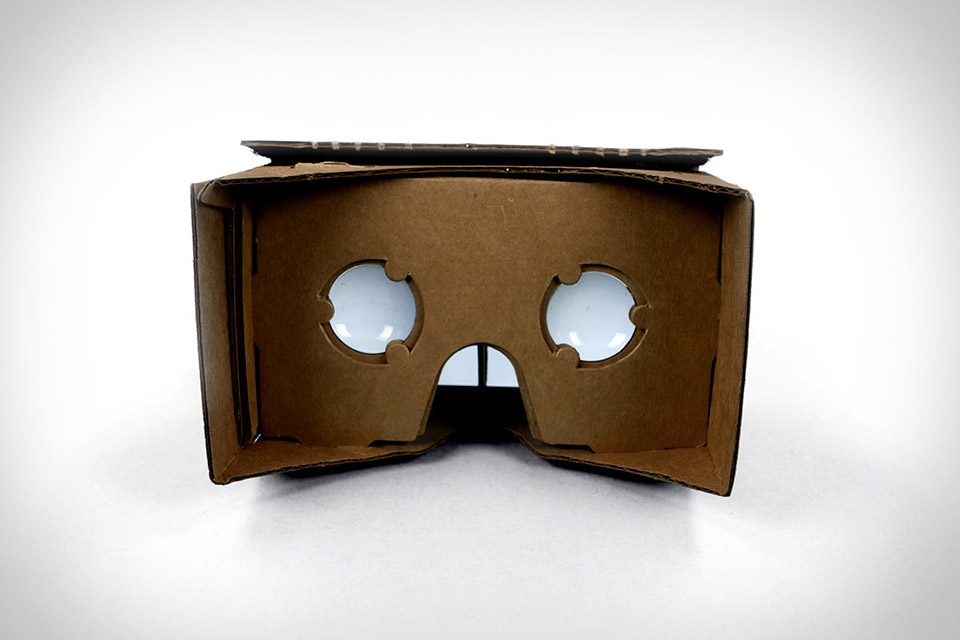 2015 has seen the rise and fall of lots of VR headets, weirdest among them is Google's very own "Cardboard VR". I have been quite vocal in my review of the headset, my main beef being its visibily ugly appearance. Nonetheless, Google's cardboard VR made my list of coolest gadgets of 2015 because it's exactly what it claims to be — incredibly cool. Apart from the fact that its made from cheap cardboard, everything about the headset virtually screams"am super cool". Utilising cheap cardboards, some lenses, some magnets, velcro, a rubber band, an app, and some very Easy-to-follow instructions, you can transform just about any Android ( and subsequently iOS devices) handset into a full-blown VR gadget. All you need to do is get the cardboard, fold it, push in your smartphone and brace yourself for a futuristic VR experience as you "ooh" and "aah" your way through optical illusion. While most VR headset cost an average of $350 , the Cardboard VR cost a record $30 per unit.
Pocket Sun Power Bank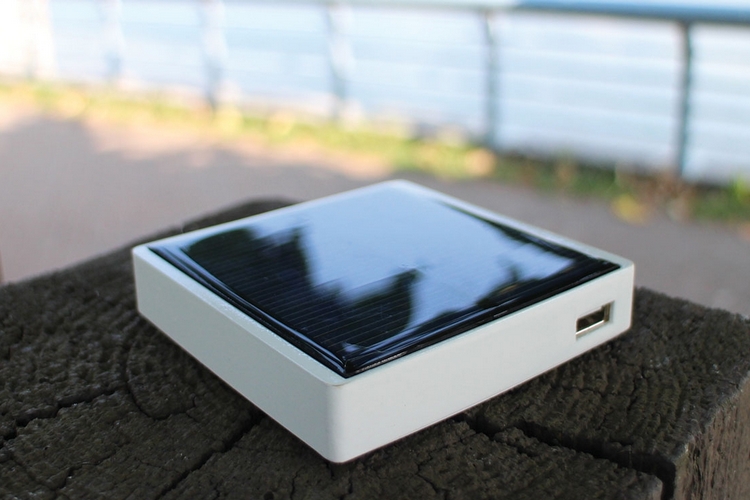 Chances are, you've probably come across a considerable number of power banks, a handful of electrically charged, and then maybe a few solar charged ones. Honestly, there hasn't quite been any major innovations in this sector— well , unless you have met the all-time-cool 'Pocket Sun Power Bank'. Not being able to find a power source to juice up your power bank sorts of kill the purpose of a power bank in the first place. You just have to find a power source at all cost if you are to store some reserve juice for those moments of emergency. Luckily for everyone, the Sun power bank is a self charging smart-ass. Charging is auto-initiated when you out in the sun(solar charging) , moving around (utilising kinetic energy) or just chilling on your couch (utilising ambient heat). That's right, it combines a solar, kinetic, and thermoelectric generator in a single compact device to harvest energy not just from the sun, but from other natural sources too. And it even gets better; the power is Qi standard compliant, so charging your devices wirelessly is another added bonus. So, if you are always running out of electric juice without a power source to tap from, think smart — think in the way of the Pocket sun power bank.
The Legion Meter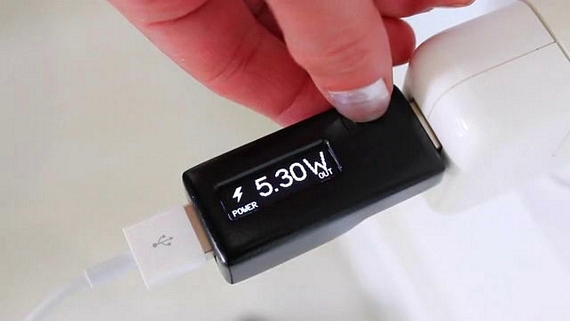 And here comes yet another charging gadget – the legion meter USB stick. 2015 saw the emergence of a lot of fast charging aids, from huawei's new battery that can last for 10 hours after a five minutes charge to Samsung's new Galaxy S6 handsets that power up to four hours of usage after a 10-minute charge. To make up for the relatively slow progress in developing longer lasting batteries , technology firms are diving into rapid charging technologies. The Legion Meter is a simple plug-in USB stick that kicks up your mobile gadget's charging speed by a whopping 92 percent. That means you can juice up your device to a hundred percent charge rating in about half the normal time. Its not quite much, but the gadget made my list due to other features it offers which includes a built-in multimeter for measuring voltage, power, current, and
milliwatt hours, all of which can be viewed on the OLED panel. It also offers two safe charging modes either in Android or iPhone mode. Like me, if you frequently on the go and need to juice up as quick as possible then The legion meter USB stick is your best bet with a price tag south of $45 .
XYZ 3D Printer

Finally, I was impressed by a 3D printer, that which could actually print something for my hungry stomach. Industrial 3D printers have long been used to create manufacturing prototypes as well as jaw dropping fashion and prosthetic items, but up until now only few have been able to print something entirely out of the 'printable' league. The XYZ 3D printer is capable of using edible media to print actual food, one of the applications that has long been on the wish list of the 3D printing community and unsurprisingly also top priority on the women we-want-this-to-be-printable item list. Featuring a 5 inch touchscreen display , food input designs can be fed to the printer via USB or already installed designs on the printer's catalogue using the touchscreen. Food printed can be up to 200x150x150mm in size but may sometimes have to be baked, depending on the food being printed or ingredients being fed to the printer. It takes the printer few minutes to turn ingredients into uncooked food. A biscuit, for example, should be printed out in about three-minutes. This can then be baked in a separate oven so it's ready to eat.What is much more interesting is that a user will be able to print in quite a lot of designs, thanks to the availability of 3D designs online. The xyz printer doesn't come cheap and cost about $2000.
Nanosub

My last pick for the 15 coolest gadgets of 2015 is a futuristic nanosubmarine. The nanoscaled futuristic gadget is designed to deliver drugs to specific parts of the body. This is helpful when delivering a drug that could be harmful to some of the body but helpful in certain areas. Unfortunately for the only biotech gadget on our list , that can't really happen until a method to aim these speedy subs has been developed. The nanosubs are 244 atoms in size and have motors that are powered by ultraviolet light. Developed by researchers at Rice University, the nanosub's motors can turn over at one million RPM meaning they can move along at a blistering one inch per second. Lab director James Tour says: "These are the fastest-moving molecules ever seen in solution". Though we don't expect the gadget to hit our bloodstream anytime soon, but the age of human and machine fusion might be here earlier than we thought. No official pricing is available for the nanosub yet.
Come On, Will You Go Without Sharing This?