2015 has come and is almost getting to an end, but most technological gadgets that have found a fruitful tenth to pitch it stand will surely outlast the year.Every gadget that defines the tech world now started off as a simple drawing on a piece of paper, then a simple gadget that went further to represent the apex of cutting edge design and technology. From cool sleep monitoring gadgets, Adidas smart balls to the obviously jaw-dropingly priced quadrofoil watercraft , we bring you some coolest gadgets of 2015 we've been able to dig out
Sengled Snap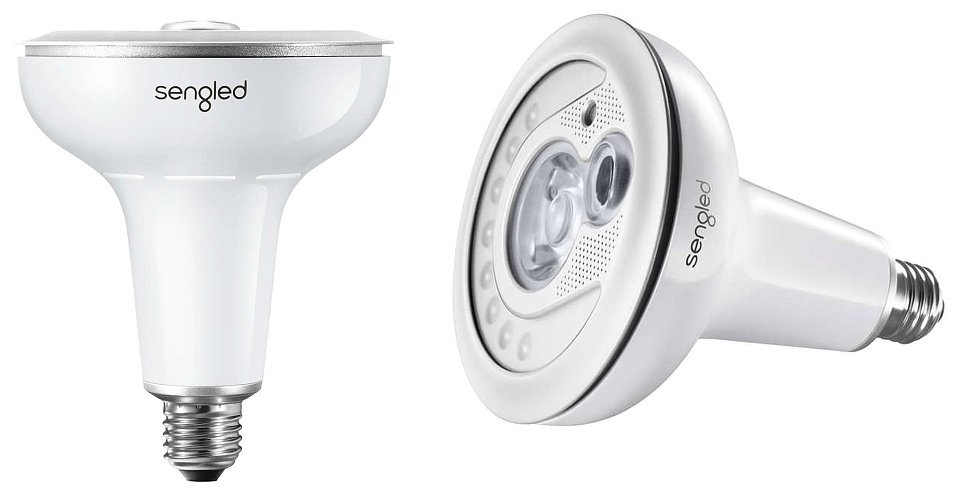 Truth is, I never thought I could be so fascinated with light bulbs. The sengled Snap is a peculiar example — a bulb that doubles as a home security system packed with a microphone, motion sensors, wireless camera and facial recognition software. Its way more than a light bulb. All you need to get it going is fastening it firmly on your lamp holder, no wiring or special expertise needed. It offers a Super-Large Angle of View & WIDE Dynamic Range (WDR) to Achieve A Larger, Better and Brighter Angle & Space for Shooting. The light's security system also has an option for real time view or play back via your smartphone. The product pack comes with the whole shebang, plus an accompanying android or iOS aapp. This means you can sit tight in any conner of your house and not just enjoy the illumination of the light but also its super awesome security feeds via wifi. The company behind the light claims it will last for 25,000 hours on average use before it needs replacement and cost about $200 per unit.
The Logbar Ring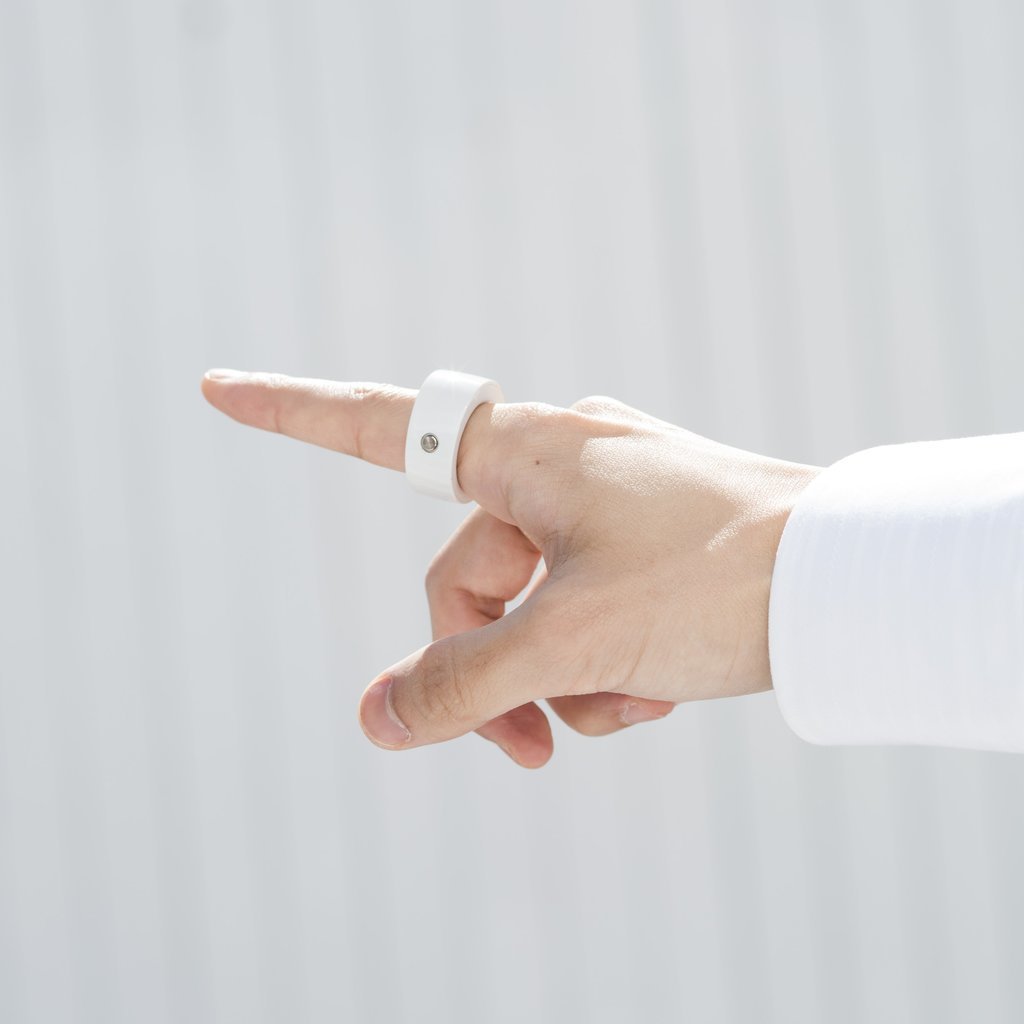 Its not going to come handy on your engagement party, but surely it makes up for its downside with some voodoo-like features. The Logbar Ring turns virtually any inexperienced hands into a badass wizard. How does it do that? Sensors ! Sensors! With the swipe of your hand, you can open your curtains or turn on your TV with the Ring , a gesture-controlled device. Many actions can be programmed into the wearable, and it's not just limited to the home. With a wave, you'll be able to hail an Uber cap or remotely access your car. The logbar Ring is powered by a built-in 3.7v lithium polymer battery. It features EEPROM memory, a 6-axis acceleration angular speed sensor, a touch sensor and a micro vibrator. The battery can last between 1 and 3 days of continuous use and 18 days on standby, surviving approximately 1000 gestures per charge and an average of 1000 charges. The Ring is "simply a magical way to interact with electronic devices".
Phonedrone

The name is quite generic and straight forward; "Phone-Drone". A brainchild of tech start-up Xcraft, the phonedrone is a handy gadget that turns your simple smartphone into an autonomous flying machine. All you need to do is strap your smartphone into a firm tray that comes with the gadget, set the drone on motion and sit back for a thrilling flight experience. The phonedrone also comes with a design that cradles your phone in a protective neoprene sheath that provides vibration isolation as well as the ultimate shock protection. The idea of sending your smartphone on an air voyage may sound quite weird at first, but after being flooded with cool real time videos and images of the operations area, there is only one way things can get — damn cool. It has a payload of 200g, can last up to 20 minutes per flight moving at 35mph. Its readily compatible with most android and iOS devices. While most commercial drones cost over a thousand bucks, you could get your very own Phonedrone at just US $250.
Ampl Smart Backpack

Smart is the word, simple and elegant is the point. Ampl Smart backpack by Ampl labs is the go to gadget for your "on the road" geek. Charging your devices on the go has always been a serious pain in the ass for a lot of entrepreneurs, you find yourself in the train, a bus, in class and host of other places with a desperate need to recharge your portable devices for business but Alas you got no charging source. Ampl smart backpack offers a cheap soluion — swappable backup batteries that can charge anything from a smartphone, tablets, PDAs to a laptop while it stay comfortably strapped to your back. It features seven cute USB outlets, one in each pocket of the bag, and one smartphone pocket on the shoulder strap. Plug any gadget into one of the USB ports and the bag is 'smart' enough to send the power where it's needed. It also comes with an Ampl app, which helps you smartly control which gadgets gets electric juice first. The app also lets you see the bag's battery levels and keep tabs on the sensors in the bag, which measure temperature and humidity. Think like a geek , think Ampl smart backpack.
Netatmo Welcome

Netatmo welcome is a smart way to keep taps on your visitors , from strangers to familiar ones and family friends. The cute little gadget sits firmly on your door post, armed with facial recognition technology, it sieves through facial data of approaching visitors and alerts you whether the visitor(s) is (are) familiar or not. Its has a beautiful anodized aluminum body that blends perfectly with your home and a minimalist design. Apart from alerting you to visitors, it also sends an alert with the name of the person it sees to your smartphone, which means you will also be having some precise knowledge of who's hanging around your home and what the person is doing and at what time. The camera function is 'smartly' triggered by motion sensors to ensure that it only records videos and take images only when something is actually happening, saving you the hassle of combing through hours of empty footage during playback. Every recorded dat a is stored privately on an accompanying SD card and the whole system cost about $200.
Find out more — More on 15 Coolest Gadgets of 2015 (3)
Come On, Will You Go Without Sharing This?